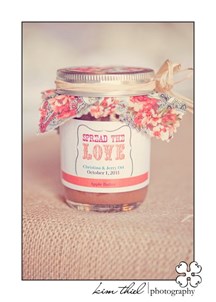 When comparing our rates to other wedding barn venues in our area you'll note that our structure & pricing is different in the fact you have access to the farm throughout the weekend. We typically host one barn wedding a weekend. Therefore, you will have access to the farm Friday, Saturday & Sunday. This allows you to have a personalized & relaxing event rather than being rushed in & out in one day.
2024:  $6500
2025:  $6500 (no rate increase)
Farm Rental Includes:
Haymow: Use of 4000 sq. ft. barn.
Drapery & Lights: Barn entry curtain, white lights & chandelier.
Dairy Barn & Blacksmith Shop: Use of these barns as needed.
Chairs and Tables: To seat up to 250 guests. (Note: Haymow comfortably seats 200 w/ buffet line, 250 w/o buffet line in the Haymow.)
Linens: For up to 250 guests. (3 linen tablecloth colors & 6 linen napkin colors to choose from)
Day Prior: Use of farm day before wedding from 1PM-5PM for decorating & dress rehearsal.
Setup: Tables & chairs will be in position and ready for you to "dress." (Place linens & centerpieces.)
Farm Animals: Interaction with our farm animals.  
Party Time: Music & beverages must end by 11:00 PM. Off premises by 11:30 PM.
Helpers: Three MLF "farmers" from the start of your event until 8:00 PM. (Farmers assist in parking, directing & assisting guests, ceremony coordinating, table teardown for dance, garbage detail, etc.)
Teardown: Of normal and usual wedding décor.
Restrooms: Indoor restrooms & lounge area.
Day After: No teardown at the end of your party! Return the next day to pick up décor' you've brought in. Time tbd.
Ceremony Includes:
Farmhouse: Use of the air-conditioned farmhouse by the bride and her attendant(s) for two (2) hours prior to the ceremony.
Horse and Buggy: Bride's fairytale ride to the back of the farm for the ceremony. (Included for the back of farm ceremony only.)
Hayride: Tractor pulled wagons to transport guests to and from ceremony when held at the back of the farm.
Rehearsal: Rehearsal walk-through limited to one (1) hour. (Typically, 4-5PM Friday.)
Seating: For an outdoor wedding, straw bale benches to seat up to 200 guests. Indoor seating chair set up to seat up to 200 guests.
What sets us apart from "the other guy?"
Entire weekend access to the farm! Friday setup & rehearsal – Wedding Day – Sunday décor pickup.
Fairytale horse & buggy ride to your back of farm ceremony.
More than just a barn! It's a true farm experience.