Our vendor's list is simply a guide. The below vendors have been to our farm on several occasions and have been a pleasure to work with. However, you are welcome to use the caterer/vendor of your choice.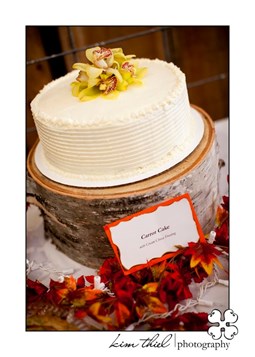 Eden Meat Market & Catering (Pig Roast)
http://www.edenmeat.com/catering
920-477-2711
4 Schmidts and Giggles BBQ
Sherwood, WI
www.4SchmidtsandGigglesbbq.com
Tina Schmidt
(920) 427-4117
4schmidtsandgigglesbbq@gmail.com 

Three Guys and a Grill
Elkhart Lake, WI
www.threeguysandagrill.com
Scott at 920-876-4404
Heirloom Kitchen Company
http://heirloomkitchencompany.com/menus.html  
150 East 2nd Street 
Kaukauna, WI 54130
920-202-8298 or 920-645-8472
tracy@heirloomkitchencompany.com
Beverage Caterer
Valley Liquor
(Has the best root-beer on tap too!)
https://www.valleyliquorlittlechute.com/
306 E Main St
Little Chute, WI
(920) 788 – 3214
Note: MLF does not carry a liquor license. Your beverages must be served as an open bar. No cash bars permitted.
Hotels
Here is a link to all hotels close to Mulberry Lane Farm:
Hotels4Teams
Cobblestone (8 miles)
http://www.staycobblestone.com/wi/brillion/
800 West Ryan Street
Brillion
(920) 756-3800
Best Western (12 miles)
http://www.stantoninn.com
1101 East Chestnut Street
Chilton
(920) 849-3600
Hilton Garden Inn (13 miles)
http://hiltongardeninn3.hilton.com
720 Eisenhower Dr
Kimberly, WI 54136
Quality Inn & Suites (13 miles)
http://www.qualityinn.com/kimberly
761 Truman Street
Kimberly, WI 54136
920-788-4400
Photography & Videos
Kim Thiel Photography
www.kimthielphotography.com
101 West Edison Avenue #247
Appleton, WI 54915
(920) 968-8743
Colleen Bies Photography
www.colleenbies.com
email: hello@colleenbies.com
(920) 203-1720
Ken Cravillion
www.kgcphoto.com
email: ken@kgcphoto.com
(920) 379-0962
Flowers
Bee Her Fresh Flowers (Farmer's Market Style Flowers)
Her Farm
W992 County Road Z
Kaukauna, WI 54130
April Her 920-883-9388
Linda Her 920-450-5949
Pajia Her 920-205-8189
DJ & Music
Nite Lights Entertainment
Brenten Catalano
920-265-6573 – Mobile
email: brenten@nitelightsent.com
www.nitelightsent.com
Gold Medal Sound 
Ron Newman 
920.209.7890 – Mobile 
www.goldmedalsound.com 
email: contact@goldmedalsound.com 
Waves Entertainment LLC
Tony Kabat
6757 Apple Blossom Ln
Greenleaf, WI
www.wavesentertainmentllc.com
email: t.kabat@live.com 
920-213-0232
Wittie's DJ Service, LLC
Scott Witt
www.facebook.com/wittiesdjservice
email: scooterwitt@gmail.com 
(920-) 255-3972
JRock Entertainment, LLC
Jeremy Moeller
www.facebook.com/Jrock-Entertainment
email: info@jrockdjs.com
(920) 246-3717
Corey Young
Yo Dj Entertainment
https://facebook.com/yo.djent
920-915-2832
Harpist
Jeff Pockat
www.jeffpockat.com
N1627 Mayflower Rd
Appleton, WI 54913
920-540-5406
Harpist, Pianist (has portable keyboard for use at ceremony site)
Jill Grohusky
www.JillGrohuskyHarpistPianist.com
1755 Hawthorne Heights Dr.
DePere, WI 54115
email: JillGrohusky@gmail.com
920-676-1933
Minister
Pastor Paul Osterholm (non-denomination)
N10124 Gulig road
Malone, WI 53049
Phone: 920.979.1734
Email: pwosterholm@gmail.com
(military duty discount)
Note: For every Mulberry Lane Farm wedding officiated by Pastor Paul, a contribution will be made to Mulberry's field trip grant program which assists underprivileged students who visit the farm. 
Shuttle Bus Service
Hilbert Trolley Co. LLC
N6098 Cordy Rd.
Hilbert, WI 54129
Phone: 920-850-8661
Email: hilberttrolley@gmail.com
www.HilbertTrolley.com
Larry Brincks
email: larry.brincks@kobussen.com
W 914 CR-CE Kaukauna, WI 54130
Office (920) 766-0606 xt-136  
www.kobussen.com 
Event Supplies i.e. cafe' tables, dinnerware, etc.
Fox Cities Party Rental
www.foxcitiespartyrental.net
3101 E. Evergreen
Appleton, WI 54913
920-486-4784
920-733-1166
Rehearsal Dinner
We are often asked for Rehearsal Dinner suggestions. Below are restaurants within miles of the farm. We have frequented all of them. You'll find a little bit for everyone from the suggestions below.
www.vanabels.com
www.theoutpostpub.com
www.granarysupperclub.com or https://www.facebook.com/thegranarysupperclub
www.villagehearthstone.com